Forbes Nonprofit Council is an invitation-only organization for top executives in successful nonprofit organizations.
Select Council members include...
Exclusive Member Benefits
Dedicated Concierge Team
At the core of everything we do is our member concierge team. From making one-to-one introductions to peers to curating needed business services, our concierge team is committed to connecting you to the right people and resources at the right time — which is why you should consider them an extension of your own team.
Contribute Content to Forbes.com
As a member, you can write and submit expert business articles and short tips related to your industry for publishing on Forbes.com. After submitting, our in-house editorial team will guide you through a hands-on professional editing process to ensure that your content meets the Forbes.com criteria.
Members-Only Tools
Forbes Councils' members-only web and mobile dashboards help our members stay connected to the community and our team. Request introductions to fellow members and enjoy on-demand access to your member benefits anytime, anywhere. You can even live chat with our concierge team right from the dashboard.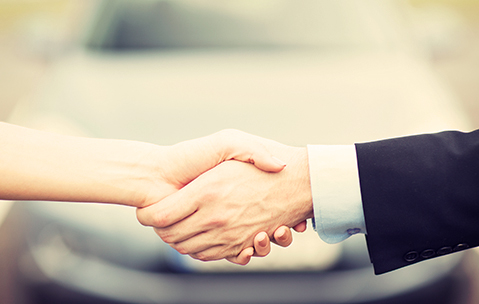 Business Services Marketplace
Through our business services marketplace, you can access volume discounts and special offers from pre-qualified service providers in nearly every industry (including business and health insurance, travel, workspace, financing and accounting, and marketing solutions). Our member concierge team is available on demand to help connect you to the right services for your needs.
Travel Benefits
Book travel (and receive select discounts) directly through your member dashboard. After booking, our member concierge team reaches out with a curated list of people nearby and makes direct connections to anyone you'd like to meet. You can also email our member concierge team directly and tell them the type of individuals you'd like to meet.
Knowledge Share & Networking
Get peer insight and advice anytime through our highly engaged, 24/7 online support forums. Connect with your peers to share expertise, learn from each other and solve business challenges in a private setting. With the help of our team and tools, you get the answers you need when you need them.
Branding & Marketing Collateral
When you join Forbes Councils, our concierge team will share web badges, stickers, and blog posts that you can use to display your affiliation with Forbes Councils offline and on social media. You can use these materials to build credibility with potential customers, hires, partners and even investors.
The team behind Forbes Nonprofit Council cares deeply about helping nonprofits achieve their goals. Junior Achievement has benefited firsthand from their community expertise, leadership and ability to utilize social capital.
I'm inspired by the Forbes Nonprofit Council community. It's rewarding to work with other members to build connected impact across our networks. Having a peer-group like this is incredibly important to helping our business grow in the coming years.
Members-Only Discounts
From Top Providers
Forbes Nonprofit Council Is A Highly Selective, Quality-Over-Quantity Organization.
Do you qualify?
Before we can connect you with a member of our team to further discuss Forbes Nonprofit Council, we must verify that you are an executive director, chief executive, or founder at an organization that meets the following minimum criteria:
generates at least $500,000 in annual donor contributions, and/or...
$500,000 in annual revenue.
is a certified 501(c) organization with an office or headquarters located in North America,
and, is not a political-based organization, lobbyist firm or an organization that supports narcotics-related causes.
Do I Qualify?
Forbes Nonprofit Council Is An Innovative Community Built To Help The World's Most Influential Nonprofit Chief Executives. This Is Our Story.
Forbes, one of the most iconic media companies in the world, and the team behind YEC, one of the most world-class entrepreneurship organizations, have partnered to create a new kind of professional community for top nonprofit executive directors and chief executives that proactively connects them to each other as well as best-in-class resources based on their specific business needs.
After years of talking to top professionals about what they were missing, YEC's team started looking more closely at the professional and trade organizations available to the kinds of world-class founders, business owners, executives and professionals they work with every day. What they saw was an industry in need of an update; many such organizations offer only a limited roster of superficial benefits, and do little to connect members to each other in meaningful ways.
By partnering, YEC and Forbes combined YEC's deep understanding of community building with Forbes' global reach and resources to create a better kind of professional organization -- one that considers what a leader needs in every facet of their business life, and provides one-on-one attention based on those individual needs.
The end result is Forbes Nonprofit Council, a new and innovative community for executive directors, chief executives, and founders in successful nonprofit organizations, who now have a place to discuss and solve pressing business challenges with their peers, share their insights via thought leadership articles on Forbes.com and get personalized one-on-one support from their Forbes Nonprofit Council concierge, who acts as an extension of their own team. Concierges work with members on a regular, ongoing basis to learn about the member's specific business needs and challenges. With that information, the concierge proactively connects the member to the right industry peers or resources exactly when they need them.
Some of those exclusive benefits and resources include the opportunity to share business insights, thought leadership and advice articles with Forbes.com's nearly 38 million monthly readers; a business services concierge team to connect members with curated resources like travel concierge services, financing, insurance, a global workspace network and volume discounts from hundreds of vetted vendors; exclusive access to members-only VIP events and experiences; and peer-to-peer learning and educational content, to name a few highlights.
And because Forbes Nonprofit Council has a rigorous selection process, every member can be assured that they are part of a vetted peer community of the highest caliber. We invite you to see if you qualify for Forbes Nonprofit Council.
Read the full story >